Sudan is in crisis, and our colleagues with the National Corporation for Antiquities and Museums (NCAM) need our help to maintain their positions and safeguard cultural heritage throughout Sudan! AmSARC is now accepting donations to aid NCAM colleagues and site guards. Funds raised will be transferred to an account established for the support of site guards and inspectors. Thank you for your help.
Please note in the donation that the funds are for NCAM.
Checks can be sent to AmSARC Treasurer: Michele Buzon, AmSARC, Department of Anthropology, Purdue University ,West Lafayette IN 47907.
---
At this time, we are postponing our AmSARC virtual lectures in support of the current struggles for our Sudanese colleagues. We stand in solidarity with them and wish for peace.
We will post the rescheduled lecture dates when we are able.
---
Congratulations to our AmSARC Sudanese Scholarship Awardees! Remah Abdelrahim Kabashi Ahmed and Altayeb Abdalla Hassbrabo Mohamed have been awarded scholarships to support their MA degrees in Archaeology. The awards were presented by our Khartoum AmSARC representative, Dr. El Hassan Ahmed Mohamed, on 9 April 2023.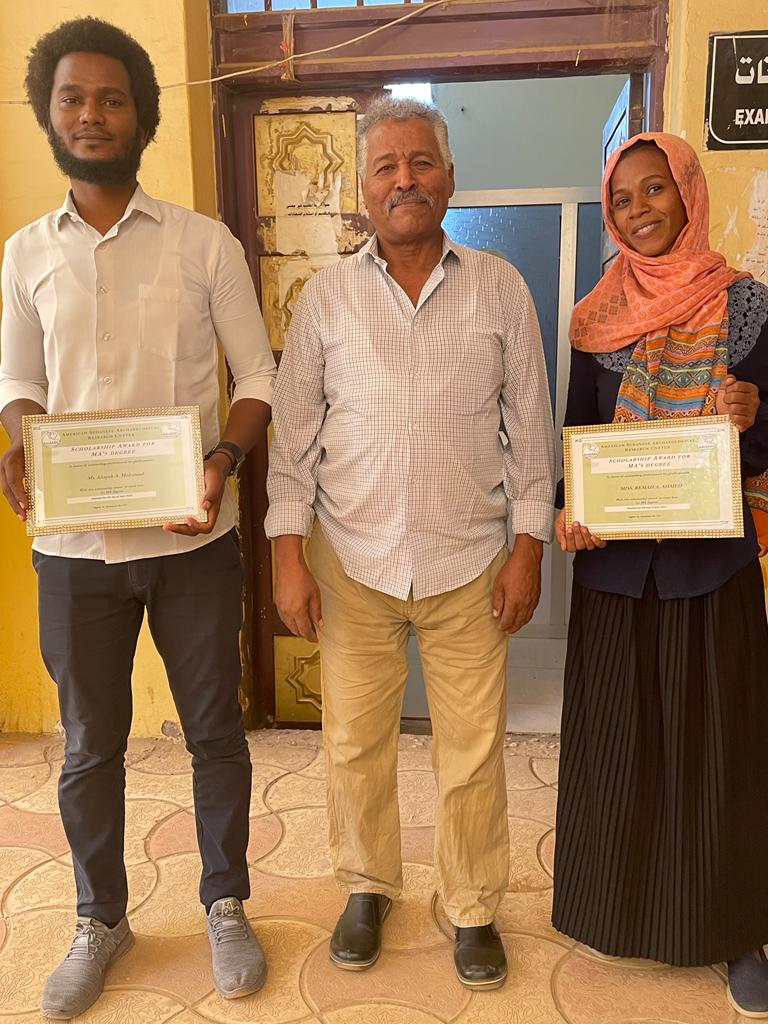 ---
AmSARC is the American Sudanese Archaeological Research Center, an independent not-for-profit founded in 2017. Our mission is to encourage American and Sudanese archeological research and collaboration in Sudan and provide the network and support for success. The center facilitates research and nurtures scholarly ties between institutions and individuals in both countries as well as conducting its own archaeological research in Sudan. AmSARC also organizes outreach on public archaeology throughout the two countries. AmSARC was incorporated as a non-profit corporation in California and has secured 501(c)3 status.
Services provided:
Consultations to establish and manage projects in Sudan.
Recommendations of professionals and specialists for archaeological mission teams.
Facilitation of transportation in Sudan.
Assistance with the custom regulations in Sudan and international shipment of materials.
 

AmSARC Institutional Members: