This page curates AmSARC virtual events as well as AmSARC researcher-related resources.
AmSARC lecture recording (12 Aug 2021): Jebel Barkal and the Mythological Nubian Origin of Egyptian Kingship by Timothy Kendall. Click on image to access video.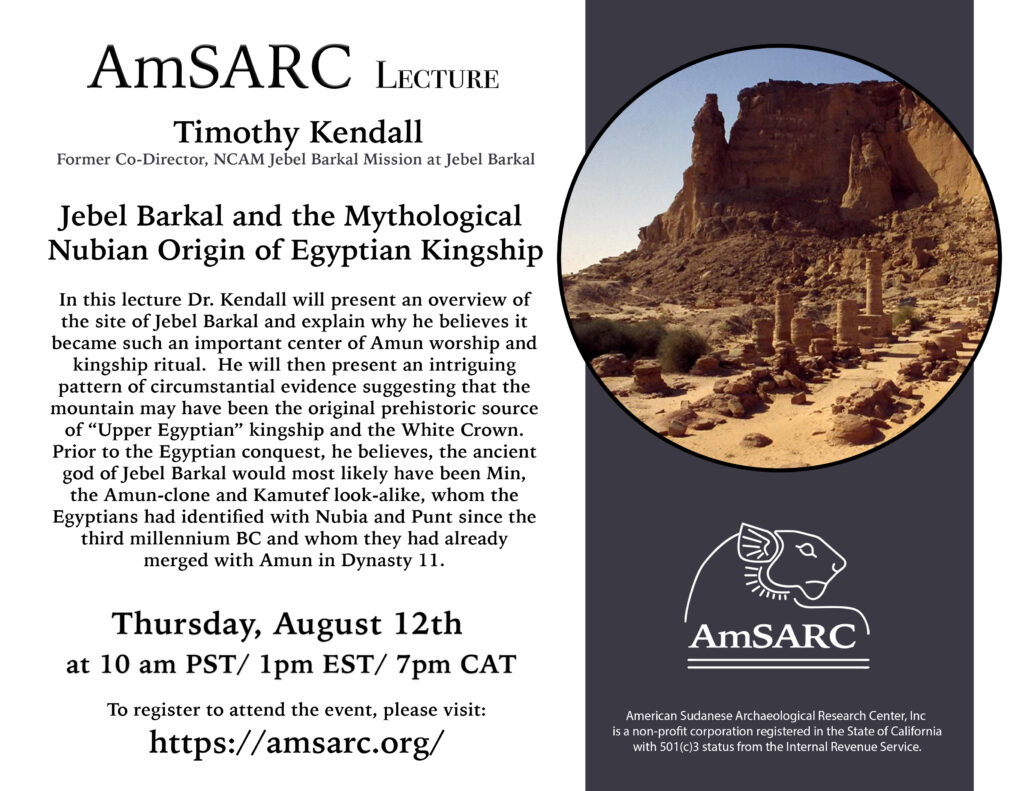 ---
AmSARC has organized a workshop on "Reintegrating Africa in the Ancient World" for the 2021 ASOR (American Society of Overseas Research) conference. The session is planned to run for three years and each year has a different theme. The theme this year is "Colonial and anticolonial perspectives on ancient societies of northeast Africa." The ASOR conference will meet both in-person and online. The in-person conference will be in Chicago Nov. 17-20 and the online conference will be Dec. 9-12. Click this link for the session description. We hope you'll join us!
---
AmSARC Director, Dr. Mohamed Faroug Ali, participated in a panel on Black and Indigenous Futures (4/7/2021). Click the image below for access to the recording.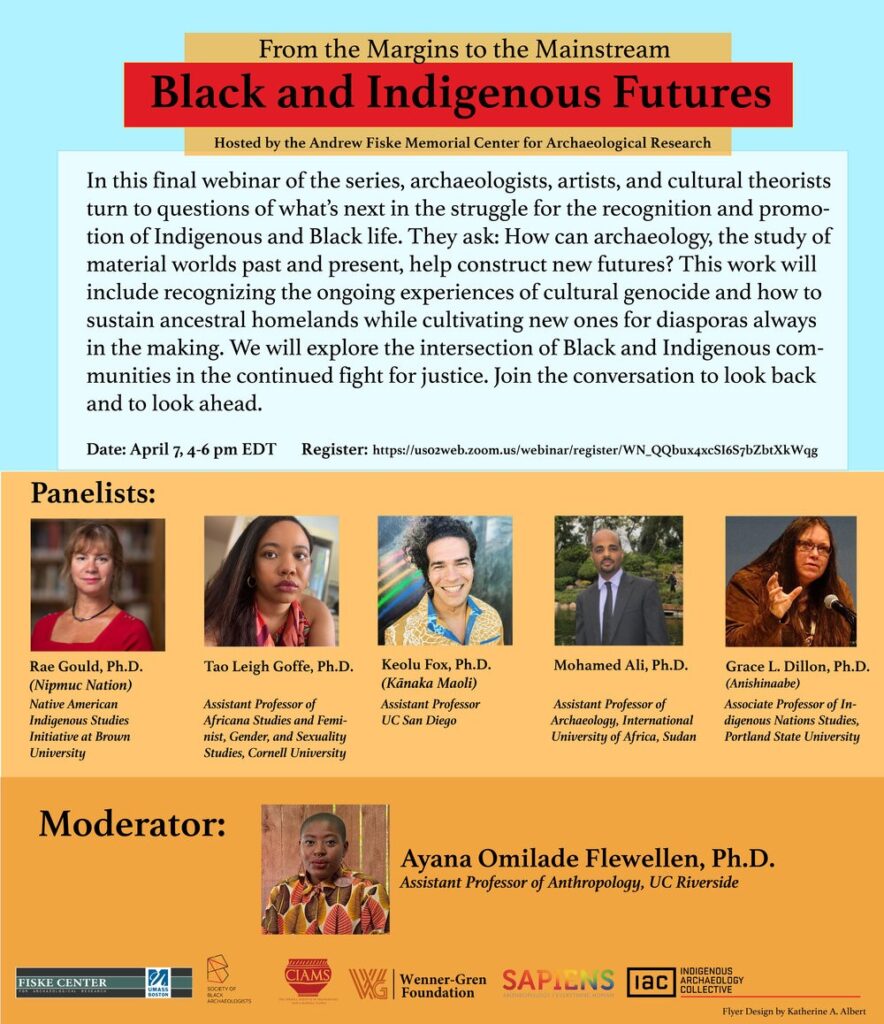 ---
Celebrate AmSARC: US Archaeological Projects in Sudan (3/6/2021). Please click the image below to access the recorded event.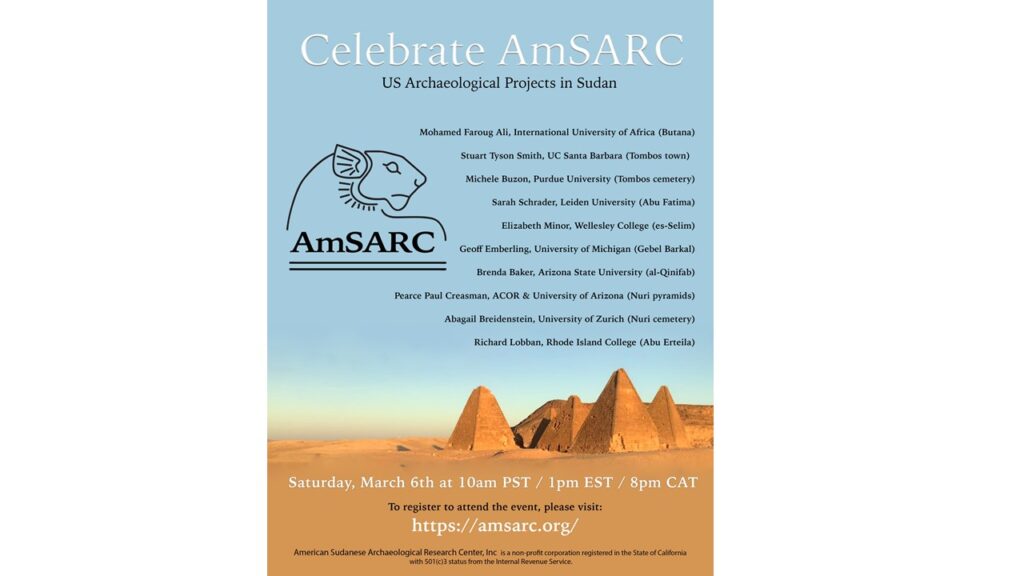 ---